As our 2017 season slowly comes to an end, I have taken some time for some reflection of the past year and to sum it up in a few words "rest required!"
This year hands down, was the busiest year yet here at Sedum Master. When spring hit at the beginning of April all hands were on deck until our crew flies home at the end of November. With the orders coming and going we are truly thankful for the crew of people we have here in order to pull through with all the orders and deliveries. With that I want to take the time to thank some people on behalf of Sedum Master and the Magda family.
Our Production Crew: If it weren't for you and all the hard work and dedication you put in every day Sedum Master would not be where it is today. We thank you for your strength, sweat, perseverance and humour to make every day a moment of success! We will miss you over the winter and look forward to seeing you back in the spring of 2018.
Debra Chandler: I must say, with you here at Sedum Master you have definitely may a profound impact in the organization and daily operations within the greenhouse. I am so glad you came onboard this year! We truly have all gained a new friend as your sense of humour ripples through the greenhouse.
Rob Lebrow: You certainly had your hands full this year, as this was our busiest year yet. You were pulled in many different directions as you have so many talents in the workplace. We appreciate all your help and continuous hard work and efforts daily. Your patience has not gone unnoticed as it reflects in the morale throughout the company.
To our Trucking Companies: Thank you for your continuous efforts in making sure our shipments arrived on time and in great condition. We do realize with shipping there can be some hiccups along the way here and there, but we take great comfort in knowing that you do your very best with the situation at hand and making sure the product always arrives to the destination. We value the communication and the ongoing fun and pleasant atmosphere you bring with every shipment.
To our Loyal Customers: We would like to take the time to let you know that we truly accept your continuous support with our sedum vegetation. We strive every year to make growing and shipping sedum an easier task for all of you as we truly understand every project is different and therefore, sometimes orders are not so straight forward. We appreciate your time and effort you put into our company along with the trust you have in us and in our products. We look forward to working with all of you in 2018 and wish you all a beautiful season's greetings!
To those I have not listed: This goes out to all of you who have in some way shape or form have helped us throughout the year. Whether in supplies, printing, inspecting, customs etc. we thank you! We also thank our neighbours for their continued support out here in the country, as well as the help from local farmers for the support we give one another in many times of need.
To the Magda family: Marg, Ed, Greg, Ray and Melissa, thank you for all you have done for us this year. You treat us like family, many laughs along the way and we look forward to an exciting year next year!
As for myself, well it's awkward to thank myself so I just leave it at... I hope I did a job well done!
Here is to the wrap of another season under our belts!
Wishing all of you the greatest of blessings during this holiday season and see you all in the spring of 2018!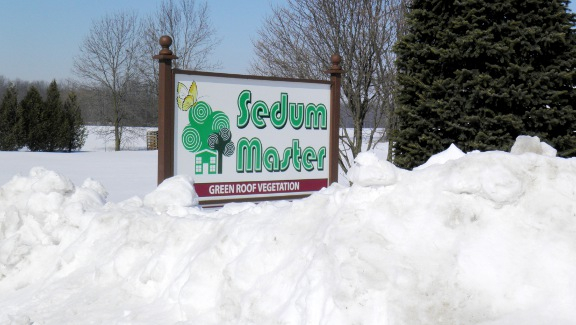 We may not have snow like this yet but I'm sure it is on the way!