Sedum Regular Blankets (3'x3', 3'x 6')  |  Sedum Lightweight Blankets-Feathermat® (3'x3', 3'x6')
                    Sedum Minimats® (10"x20", 1'x2')  |  Sedum Plug Plants (1"), Sedum Master Plugs (4")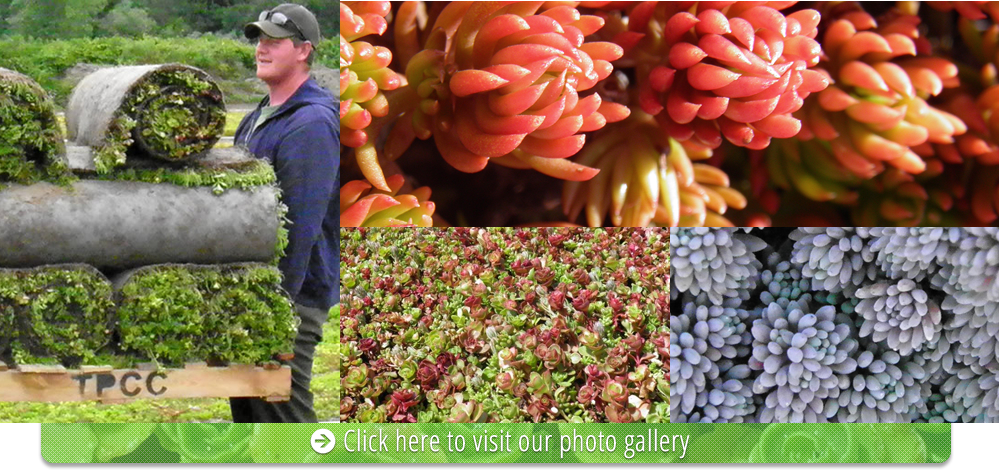 Sedum Master has been in the
green roof industry for 9 years with 13 years experience
and ships all across
North America.
As a 3rd generation farming family
we put our expertise in our vegetation so your projects will grow beautifully for years to come.
Welcome

 

A Little About Us

 

 

Sedum Master is a family business with three generations of agriculture expertise and experience in ecological stabilization. We specialize in providing sedum solutions for a variety of green roof applications.

We are dedicated to creating flexible relationships with customers to achieve individual project goals and ensure prompt service and delivery. To learn more about our products click here.
 

 

Premier's Award for Agri-Food Innovation Excellence Provincial Award

 




 

 

 

 

 

Blog




"April Showers" sure has lead into May and June!



Here we are at the end of June 2017 and the rain, storms & hail that we have had in the last couple of months has been all over the place. Rain normally doesn't harm too much here, makes the sedum mats growing outside very heavy and chance them pulling apart when being moved. There have been some instances where delays to some shipments happened due to all the rain and we required the sedum mats to be able to dry out in between rain showers. The Regular Sedum Mats –SMRM5 are normally...